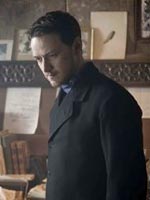 • The deadline for Best Foreign Language Film entries passed, as Israel and Italy bucked conventional wisdom with their selections.
• Among the better-received contenders, however, were major festival prizewinners from Australia and Greece. A full list of submissions here.
• As the smaller studios beef up their Oscar prospects, this week's Off the Carpet column wondered if this could be the year of the underdog.
• Speaking of which, Sony Pictures Classics acquired "The Last Station," a potential awards vehicle for Helen Mirren amongst others.
• Meanwhile, our new Oscar column The Long Shot addressed the identity crisis afflicting the season's multiple precursor awards.
• Still with Oscar on the mind, we considered both the youthfulness of the Best Actress race and the emptiness of the Best Supporting Actor field.
• This week's installment of Tech Support took another look at the Best Cinematography frontrunners.
• Surprise hit "Cloudy With a Chance of Meatballs" continued to rule the box office. Is it in line for an Oscar nod?
• "The Hurt Locker" stays on course for Oscar success, scooping honors for Kathryn Bigelow and Jeremy Renner at the upcoming Hollywood Film Festival.
• Off the back of his glowing Toronto notices for 2010 release "Get Low," this week's edition of The Lists celebrated the genius of Robert Duvall.
• Joining Duvall on the pile of Best Actor contenders bumped to next year was Ethan Hawke in "Brooklyn's Finest."
• Looking far further ahead, the possibility of an "Avatar" sequel has been raised.
• Finally, after a week off, Kris and Anne rounded up all the recent Oscar talk in another episode of, well, Oscar Talk.
Related Posts