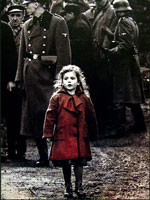 There are a lot of reasons I wish I was 10 years old again — the free food and lodging, the still-tempered cynicism, the safe knowledge that there were only three Indiana Jones movies — but chief among them on this Oscar Nomination Eve is that if I was, I'd have the 1993 Academy Award slate coming my way.
If you've forgotten that Oscar year — or if it was before your time — refresh your memory here. Seriously, has the Academy ever cobbled together quite such an impeccable lineup across multiple categories?
Start at the top, with a Best Picture lineup that balances top-flight Hollywood prestige ("Schindler's List"), daring international arthouse ("The Piano") and peerless populism ("The Fugitive"). Move down through those hard-earned semi-surprise acting nods for the likes of Laurence Fishburne and Stockard Channing, down to the Best Supporting Actor race that I've already cited as the strongest in the category's history.
Take in that adventurous lone director nod for Robert Altman, and marvel at a foreign-language category that includes a record three outstanding Asian entries. (We'll let the iffy winner slide, not least because it gifted us with one of the best scenes in "The Fighter.") And get a load of those technical categories, well-stocked with deserved, inspired nominations for films otherwise off the Oscar radar, including "Addams Family Values," "Orlando" and "The Nightmare Before Christmas." They even somehow managed to stumble upon an honest-to-God classic in the Best Original Song category.
Will we ever have it so good again? With the greatest of respect to tomorrow's likely nominees, not yet. Anyway, don't mind me — just idly reminiscing on a quiet Day Before.
[Photo: Universal Pictures]
Related Posts